Why Do People Choose Lexus?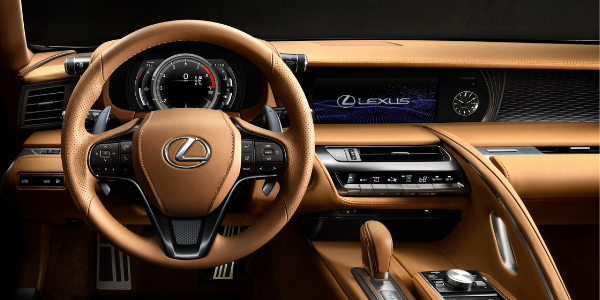 Lexus integrates bespoke design, luxury, comfort and thrilling vehicle performance with the benefits of high investment value, vehicle reliability and longevity. Lexus is not only a luxury choice; it is also a choice for people who understand the long-term value of luxury.
Discerning luxury car buyers choose Lexus for the sense of opulence, and a spirited smooth drive, that comes from our core values of Omotenashi and monozukuri. Our customers stay with Lexus of Parramatta because they can depend on us, and trust us.
The luxury, performance, and dependability that Lexus customers have come to value are created by design. And it all begins on the factory floor.
Building Perfection with Takumi Craftsmanship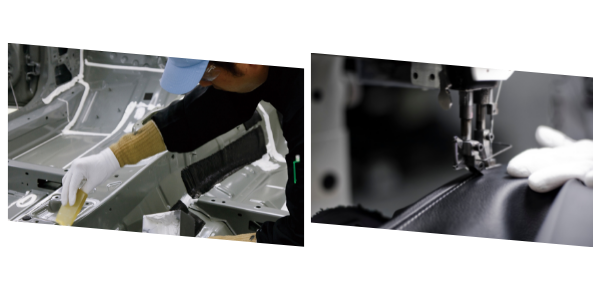 The value present in every Lexus begins on the factory floor with the principal of monozukuri. Directly translated, monozukuri means 'the building of things'. However, the term implies dedication to skill and achieving excellence and pride in the outcome.The details matter.
Lexus master craftsmen, better known as Takumi craftspeople, are revered artisans, having completed 60,000 hours of training over 20 to 25 years. Their dexterity is maintained via a ritual of completing an origami cat with their non-dominant hand, prior to each shift.
Lexus craftsmen commence their roles on the factory floor only once they demonstrated the capability of Lexus exacting standards. They are trained to achieve accuracy via dexterity. For example, panel fitting specialists are trained to detect panel variances of 0.3 millimetres by hand – even when wearing Kevlar gloves. Craftsmen who stitch interiors require 1000 hours of training, while mechanical assemblers must know how to identify and sort bolts by feel alone. Painters must pass colour tests in which they should be able to identify 30 different shades of the same colour - and in the correct order.
It's this dedication to meticulous craftsmanship that has seen Lexus win J.D. Power's U.S. Vehicle Dependability award for 8 years running, 9 times in 10 years. It's this level of independent industry recognition that supports Lexus vehicles holding their value.
Lexus Vehicles Maintain Their Value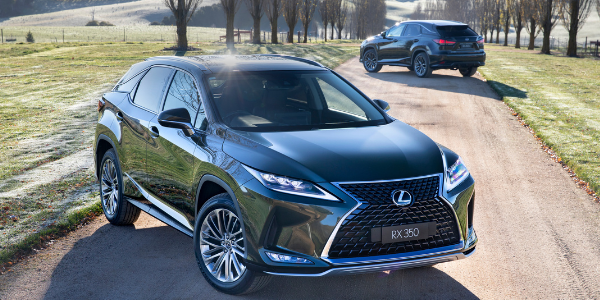 To understand Lexus longevity, mileage, and value retention, it's necessary to wind the clock back a little so we can see just how well earlier model Lexus vehicles hold their value and perform over time.
US based Caredge states that the whole Lexus fleet of vehicles hold their value extremely well relative to other Luxury vehicles, with the RX 350 and ES 350 finishing in the Top 10 of all luxury models in terms of value retention.
The Lexus RX 350 consistently ranks in the top 5 luxury vehicles that maintain value. A strong standard feature list including 10-way powered front seats and steering column, push-button start, and a powered tailgate ensured the RX 350 remained competitive with later models in terms of luxury and tech features.
According to motorbuscuit.com, RX models handle 150,000 miles easily, with Lexus owners reporting that their vehicles still performing desirably after 300,000 miles.
The IS 350 also holds its value and comes highly recommended as a certified pre-owned purchase. The 2017 IS 350 was achieving 100km/h from a standstill in 5.8 seconds, yet delivering 7.5L/100km combined fuel consumption.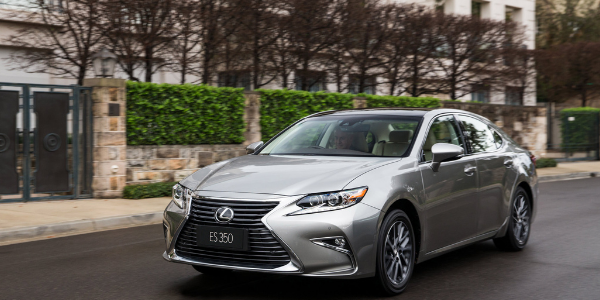 Caredge rates the ES 350 as one of the best cars on the road, maintaining its value well, with 5 years on-road. When people are considering whether they should choose a new or pre-owned Lexus, value retention is often top of mind. Professional car buyer, Greg Macke, classes Lexus ES as "the best used mid-sized sedan available."
It's not just manufacturing but also Lexus high quality after-sales service that ensures Lexus continued reliability.
Lexus Service. Far more than Value Add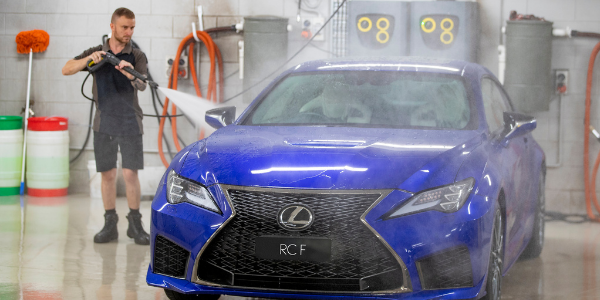 Exceptional customer service is an integral part of the Lexus experience, and it is built on the uniquely Japanese principal of Omotenashi. Omotenashi is about selflessness, attention to detail and anticipating the needs of others. Omotenashi is present in every Lexus, and every Lexus representative.
People choose Lexus because the level of service they receive consistently exceeds common expectations of customer transactions and customer focus. For example, Lexus of Parramatta offers collect and return services to a customer's home or office.
Our customers receive their expertly serviced vehicle with the peace of mind that only Lexus genuine parts have been used. Customers also appreciate the post service complimentary wash and interior vacuum during the factory warranty period. And when that's not enough, Lexus owners can reap the benefits of Lexus Encore, our three-year Ownership benefits program.
These may seem like small and simple services, but as with everything at Lexus of Parramatta, the smallest of details matter.