What Does Lexus Stand For?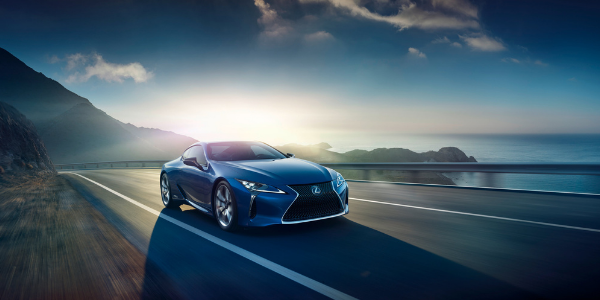 The Lexus name is synonymous with creating amazing experiences of luxury. When the Lexus brand was founded in 1983, a team of engineers, designers & technicians were secretly given the ambitious task to build a luxury vehicle that outshines the world's best, setting a new standard in automotive luxury. This task took 6 years to accomplish when the Lexus LS 400 first launched in 1989.
Lexus stands true to the original sentiment of its founding mission today. Reflecting the values required to continually reimagine automotive luxury and enrich vehicle owners with cutting-edge design and technology. Yet the origins of the Lexus brand are often misrepresented.
The brand Lexus combines the Latin "luxus" and the French "luxe" as symbols of elegance and sumptuousness, together with the Greek "lexicon" meaning language. Many people believe Lexus stands for "Luxury Export To The United States", or a similar variation – fitting as Lexus was first released to the USA market in 1989.
However, this theory has been discredited by the Japanese Lexus advertising division Team One. According to Team One interviews, the brand name has no specific meaning and simply denotes a luxurious and technological image.
What are Lexus' Core Values?
With every Lexus we design, we strive to capture the emotions and needs of our customers, and cultivate amazing experiences that reflect our values. It's our value for sheer hospitality, craftsmanship, design & technology that's created loyalty and respect for the Lexus brand.
These are the things that matter to us and the things that drive us every day.
Omotenashi
Lexus embodies the Japanese spirit of hospitality, Omotenashi.
Taking this promise forward, we don't just fulfil our customer's needs & desires, we anticipate them by putting our customer's needs first.
Convenience to our customers forms the foundation of our design philosophy, whether that includes concealed windows with Lexus NX, or a smart powered tailgate with the Lexus RX, your needs are met with every model.
Takumi Master Craftsman
The Takumi, or master artisans, spend 60,000 hours to take their skills and dexterity to unmatched levels. Takumi's are masters of their art ensuring unparalleled quality, ensuring no vehicle leaves the factory without being methodically checked.
Every car manufactured by Lexus carries the trademark excellence of a Takumi. You can expect the minutest details to bring you extra comfort.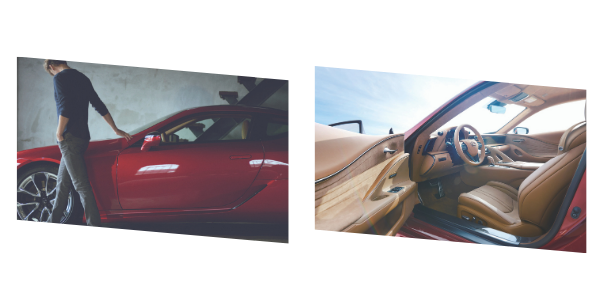 Brave Design
The source of inspiration for our bold design philosophy comes from nature, Japanese intelligence, and the human experience. These ideas translate to provocative design, born to make a statement, thus creating a distinctive driving experience. The Lexus IS can be defined as an example of bold design with sharp lines, paired with the signature spindle grille.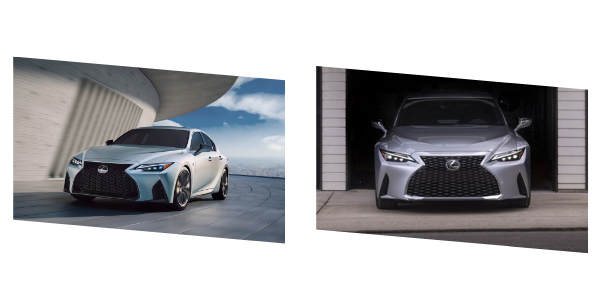 Imaginative Technology

At Lexus, we are committed to reimagining automotive technology going beyond the application of advanced technology. Our Lexus Engineers are inspired by innovation and development - not satisfied with simply developing and innovating new technologies, but using them to ignite imagination for further applications and developments.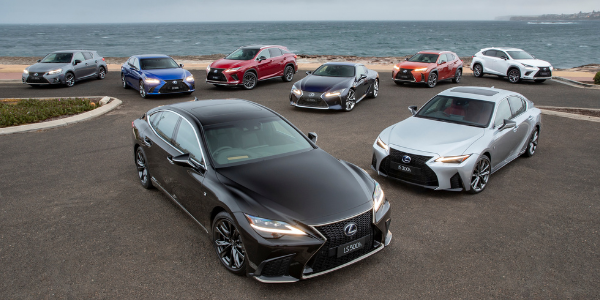 Lexus Terminology: What do Lexus Model Names Mean?
Each Lexus model is identified by a two-letter nameplate. Did you know these are descriptive names for each model?
Lexus CT | Creative Touring
CT 200h
The Lexus CT is a hybrid electric vehicle and produced as a premium compact hatchback. Raining as the world's first luxury hybrid hatch, the Lexus CT shows innovation and a commitment to break the mould with a ground-breaking style.
Lexus UX | Urban Explorer
UX 200 & UX 200h
Designed to perform in the city, the Lexus UX is a compact crossover that blends the performance of an SUV with expert handling expected from a hatchback.
Lexus IS | Intelligent Sport
IS 300, IS 350 & IS 300h
Our mid-size Sports Sedan, the Lexus IS stands for Intelligent Sport. Redesigned in 2021, the all-new Lexus IS outperforms its predecessor in every way capturing the hearts of younger drivers seeking a bold, intelligent drive.
Lexus ES | Elegant Sedan
ES 300h
The Lexus ES is our medium-sized executive sedan that accompanied the Lexus LS when launching the brand in 1989. Now in its 7th Generation, the Lexus ES delivers a sophisticated blend of dynamic performance, attainable luxury, and environmental friendliness.
Lexus RC | Racing Coupe
RC 300, RC 350 & RC F
Our cutting-edge 2 door racing coupe, the Lexus RC was styled from the LF-LC concept, delivering an adrenaline-charged, powerful, and highly responsive drive. Launched in 2015 alongside the Lexus NX, the RC delivers an adrenaline-charged, powerful, and highly responsive drive.
Built with the racetrack in mind, The Lexus RC F includes the 'F' marque representing our flagship high-performance, racing division. The F is short for flagship and Fuji Speedway.
Lexus NX | Nimble Crossover
NX 300 & NX 300h
The Lexus NX is a mid-sized compact luxury SUV. Built to stand out in the city while providing aggressive performance in any environment. An SUV designed for an active urban lifestyle, the NX line will satisfy the performance demands of the most discerning motorist.
Lexus RX | Radiant Crossover
RX 300, RX 350 & RX 450h | RX 350L & RX 450hL
RX stands for Radiant Crossover. Although this is rarely mentioned, the term can be interpreted as reflecting a bright new future for the Lexus brand as the RX was the Lexus' first sports utility vehicle (SUV) marking a crossover between luxury saloon and off-roader.
The Lexus RX epitomises power, sophistication, and unique craftsmanship to create an exceptional driving experience – with options for 5- or 7-seater models.
Lexus LS | Luxury Saloon
LS 500 & LS 500h
The Lexus LS is our flagship full size luxury sedan. Developed in 1983 from the secret F1 project and launched as the LS 400 in 1989. The LS is born from passion and engineered to relentless standards and unparalleled craftsmanship.
LX | Luxury Crossover
LX 570 & LX 450d
The Lexus LX model stands for our "Luxury Crossover", our flagship SUV can tackle remote, rugged terrains in luxury, while refined touches and in-built entertainment ensure the LX stands out as the no-compromise choice for the modern adventurer.
Lexus LC | Luxury Coupe
LC 500, LC 500h & LC 500 Convertible
The Lexus LC is a grand tourer developed from the 2012 LF-LC concept. Released to the market in 2019, our flagship luxury coupe combines sleek design and masterful engineering to deliver an unrivalled driving experience.
Available in a naturally aspirated 5.0L V8 engine (LC 500) and 3.5L V6 petrol engine advanced hybrid (LC 500h) and now available in a convertible for the LC 500.
Now that you understand the true meaning behind Lexus, it's time to experience it for yourself. Book a test drive today, and experience a new way of moving.