Careers at Lexus of Parramatta
At Lexus of Parramatta, we are committed to creating an amazing experience for all our guests and employees, and our team and craftsmanship of our vehicles are all essential ingredients to an amazing experience.
The opportunity to learn, grow, and develop as an individual is ever present. The breadth of positions at Lexus of Parramatta can see careers traverse from Guest Reception, Sales, Service, Finance and Insurance, Apprenticeships, Vehicle Drivers and Detailers, Technicians, Parts, Administration, Human Resources, Marketing, and Guest Experience. The positions and careers within car dealerships have evolved.
WHAT DOES IT MEAN TO WORK AT LEXUS
Take a look at what it's like to work with us, what we stand for and the opportunities and benefits available to employees.
It means presenting and showcasing the craftsmanship of Lexus vehicles.
It means acting on the highest level of empathy, with every customer, dealer, and user to anticipate and address needs before they arise.
It means creating an amazing experience through the power of emotion, passion, and imagination, and
It means opening yourself up to a diverse working environment and becoming part of a team that feels more like family.
We are always on the lookout for self-motivated people with the passion to be successful. If you are an individual who takes pride in achieving high levels of customer satisfaction, then we would like to hear from you.
---
Code of Conduct
The company's expectations in terms of behaviour and performance of employees are set out in its Code of Conduct. The Code of Conduct forms part of your employment when joining us.
---
---
Career Development
We are here to help all employees reach their full potential and build a career and future with us. We will focus on your needs for growth and development, alongside your drive and motivation, and our talent management strategy. We will provide you with the encouragement, opportunities, and all the tools you need to succeed. The rest is up to you!
Employee Benefits
Employee Vehicle Purchase Plan
Lunch and Learn Series
MentorMe Programme
Company funded lunches
Pre-Employment medical check-up
Attendance to Sponsored Company Community Events
Attendance to Lexus training, and events
Ongoing company training
Onsite employee car parking where possible
---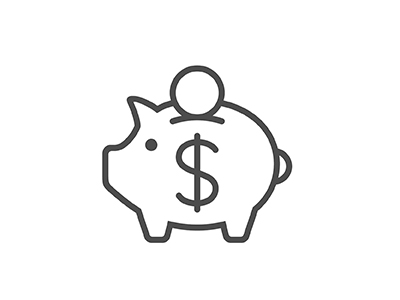 Financial Security
We do this through competitive fixed and variable remuneration, SGC superannuation, and numerous additional company provided benefits, offering an attractive remuneration package.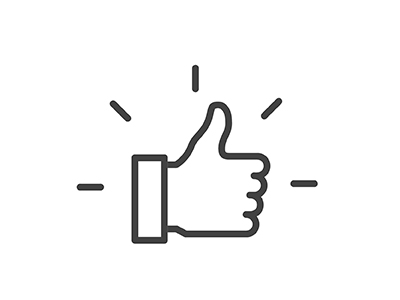 Recognition
Recognition of performance is designed to recognise the great work of our employees. Great performance each and every day improves our company, provides a great guest experience, and the enhances the enjoyment of your work day. Recognition is both formal or informal and recognises both employee behaviour and performance. Both are equally important to us.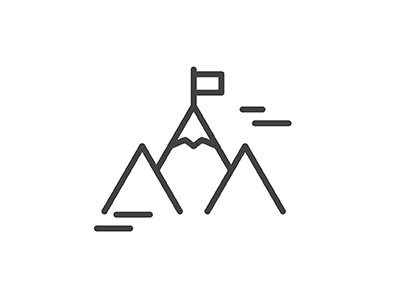 Reward For Performance
Our remuneration is developed to compensate and reward great performance. It may be made up of fixed or variable remuneration that is set by legislation or the company. When rewarding performance, the performance level and behaviours demonstrated by employees that are consistent with Lexus values are those that make up great performance.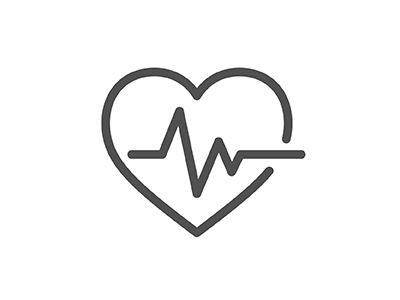 Health & Wellbeing
We are a family owned business so much of what and how we do what we do has a supportive and caring approach, much like family. We have many health and wellbeing practices to encourage healthy lifestyle choices, for example
Smoke Free Workplace
Voluntary Annual Flu Vaccination
Lunch and Learn Programme
MentorMe Programme
Company provided lunches to sit, chat, and unwind with fellow employees
Participation in company sponsored local social and sport events, for example Coleman & Greig Challenge, Special Olympics Australia, Ladies Encore Cup golf program and Parramatta Cycling Club.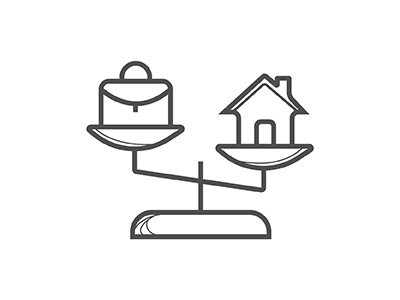 Work Life Balance
We are a 24 hour. 7 day per week retail business and we understand your life is 24 x 7 too. We try our best to be flexible on balancing your life to our business needs. Our positions can be full time, part time, and with varying start & finish times. We provide various leave options when you need time to juggle life, or to rest and recharge.
We are also advancing our technology usage which may open further opportunities for workplace flexibility.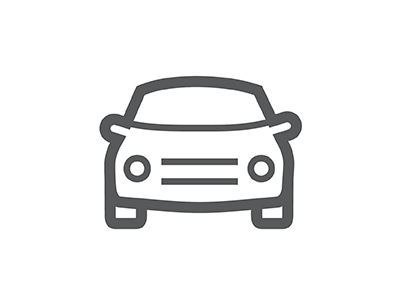 Experience Our Products
We want our employees to truly understand the innovation and performance behind the products and services that are at the heart of our business. To give employees the full Lexus experience we offer certain positions a fully maintained company vehicle inclusive of fuel that are changed over periodically as a benefit to their employment.
This is in addition to the Employee Vehicle Purchase Plan on new and used vehicles that offers flexible purchase packages. Employees may also have their vehicle serviced by one of our Lexus qualified Technicians, purchase parts and accessories.
Our Sales and Marketing team provides Employees with insights and information on new products and services as they drop into the market.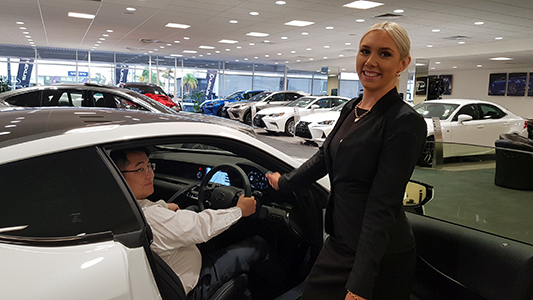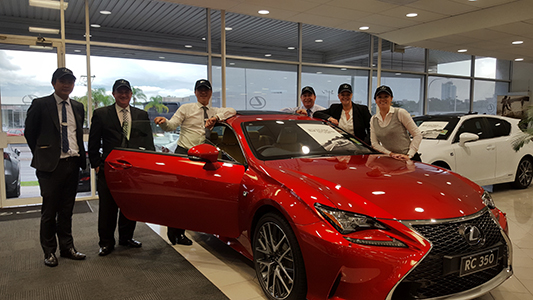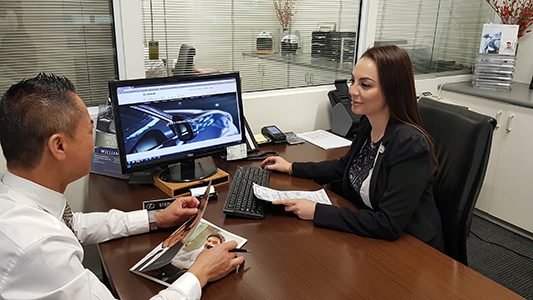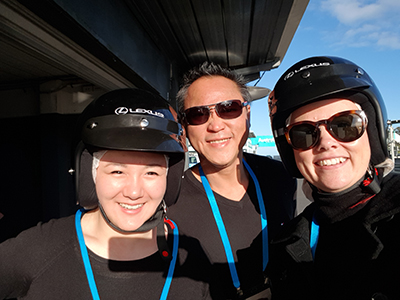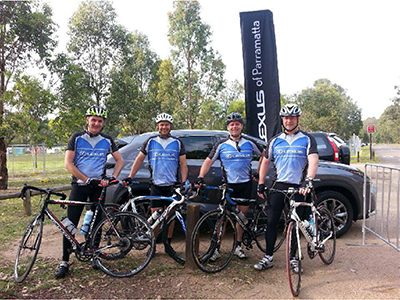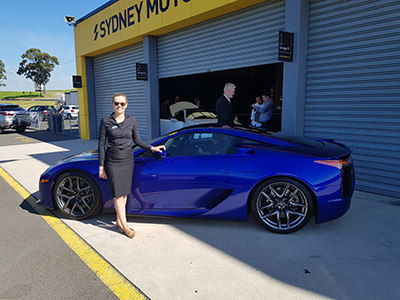 Get in touch with us