Careers at Lexus of Parramatta
At Lexus of Parramatta, we are committed to creating an amazing experience for all our guests and employees, and our team and craftsmanship of our vehicles are all essential ingredients to an amazing experience.
The opportunity to learn, grow, and develop as an individual is ever present. The breadth of positions at Lexus of Parramatta can see careers traverse from Guest Reception, Sales, Service, Finance and Insurance, Apprenticeships, Vehicle Drivers and Detailers, Technicians, Parts, Administration, Human Resources, Marketing, and Guest Experience. The positions and careers within car dealerships have evolved.
Current Positions Available
Lexus Sales Consultant
We require the services of a professional and experienced New Vehicles Sales Consultant with a track record in achieving sale targets and excellent customer relationship skills.
Reward for Effort = Retainer + Car Allowance + Excellent Commissions
Work a 10 Day Fortnight - Work/Life Balance
Be part of a great team
Lexus Luxury Vehicles - Experience Amazing
You must possess a good understanding of the current automotive market, have a minimum of two (2) years new vehicle sales experience working within a high-volume dealership. We are looking for someone who is enthusiastic, organised and self-motivated to achieve target, and always trying to exceed our Guest's (customer's) expectations. A high level of presentation, a friendly and co-operative personality with an assertive, professional can-do attitude displayed will assist you in success.
Strong verbal and written communication, negotiation and closing skills are essential. The attention to detail with the ability to provide accurate new vehicle quotations is a must. You will be a self-starter requiring minimal supervision. We are looking for someone who can deal with high volume sale pressure; possessing excellent organisational and time management skills. A current NSW motor vehicle driver's licence and ability to drive manual vehicles is essential.
Your salary package will reward target achievement. We are a progressive dealership with career opportunities for motivated and talented individuals including training and development to "turbo charge" your performance and achievement. We offer a supportive and friendly working environment as an equal employment employer providing a smoke free workplace.
If this work environment and position sounds like you, please forward your CV and apply below:
Retention Manager
We are currently seeking a confident, motivated and personable individual to join our showroom team as our full-time Retention Manager.
THE ROLE
The focus of the Retention Manager within the Dealership is to lead and develop all Guest Retention activities within the dealership.
Guest Retention and advocacy is our No.1 priority. Each and every day, we are working to achieve this by offering quality vehicles and products to our guests.
Your main responsibilities will be:
Develop and drive the Retention Teams strategies across the dealership to maximise retention opportunities.
Develop & drive the Retention Teams strategies across the dealership to maximise retention opportunities.
Lead and Mentor the Retention Team.
Support the Dealership in achieving the retention& dealership KPI's through their respective sales strategies.
Support Dealer staff with coaching and program implementation of retention.
Develop strong support and relationships with the Sales, Service teams.
Act as a Retention SME in the dealership. .
Champion guest retention activities through all areas of the dealership to ensure "One Team", "One Toyota" presentation to our guests.
Utilise & analyse reporting to create effective guest contact strategies.
Maintain a strategic call program to ensure a solid focus on guest retention activities.
Support and influence the development of Retention within the dealership.
Monitor all retention activities in the dealership, using experiences and learning to continuously improve the process for our valued guests and the dealership.
Ensure Guest Retention reporting and analytics is produced in a timely and effective manner.
Ensure each and every guest in the dealership has the opportunity to be given an "unbelievable" guest experience.
Working with each area of the dealership to work together towards Guest Retention.
Maintaining a strong, positive guest-centric on-show approach at all times.
Demonstrate and encourage behaviours that align with company policies, organisational values and contribute to building a positive team spirit.
To be considered, you will have the following:
Minimum of 3 years Retention or Customer Service experience Leadership Skills
Enjoy interacting with people and have a commitment to assist and the ability to build rapport
Excellent communication skills
Immaculate presentation
Polite and friendly phone manner
Demonstrate initiative with a can-do attitude and have a proactive approach
Be able to work with minimal supervision and efficiently
Working Knowledge of Microsoft Office
Remuneration and Benefits
The successful candidate will be offered a remuneration package commensurate with the importance of the role. A great place to work through career development opportunities. Initial and ongoing training and support. On-site parking is available along with the opportunity to become part of a supportive team-oriented dealership representing a well-renowned brand.
If you would like to join our team, please express your interest in this role by clicking the link below:
WHAT DOES IT MEAN TO WORK AT LEXUS
Career Development
We are here to help all employees reach their full potential and build a career and future with us. We will focus on your needs for growth and development, alongside your drive and motivation, and our talent management strategy. We will provide you with the encouragement, opportunities, and all the tools you need to succeed. The rest is up to you!
Employee Benefits
Employee Vehicle Purchase Plan
Lunch and Learn Series
MentorMe Programme
Company funded lunches
Pre-Employment medical check-up
Attendance to Sponsored Company Community Events
Attendance to Lexus training, and events
Ongoing company training
Onsite employee car parking where possible
Code of Conduct
The company's expectations in terms of behaviour and performance of employees are set out in its Code of Conduct. The Code of Conduct forms part of your employment when joining us.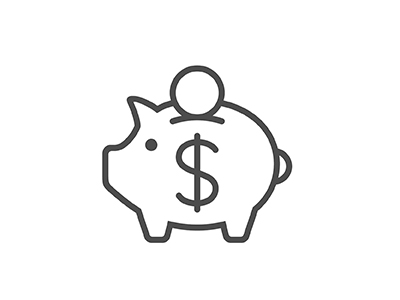 Financial Security
We do this through competitive fixed and variable remuneration, SGC superannuation, and numerous additional company provided benefits, offering an attractive remuneration package.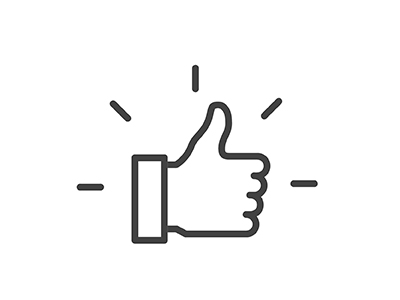 Recognition
Recognition of performance is designed to recognise the great work of our employees. Great performance each and every day improves our company, provides a great guest experience, and the enhances the enjoyment of your work day. Recognition is both formal or informal and recognises both employee behaviour and performance. Both are equally important to us.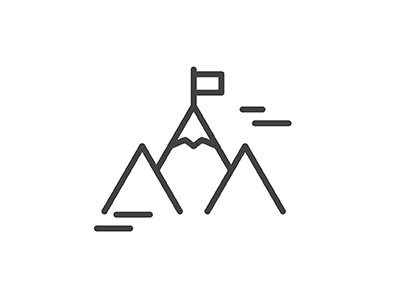 Reward For Performance
Our remuneration is developed to compensate and reward great performance. It may be made up of fixed or variable remuneration that is set by legislation or the company. When rewarding performance, the performance level and behaviours demonstrated by employees that are consistent with Lexus values are those that make up great performance.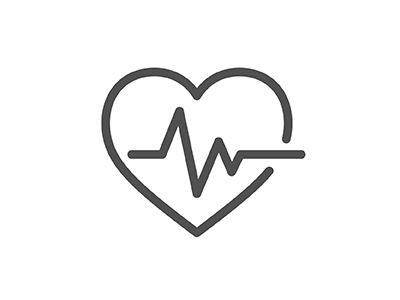 Health & Wellbeing
We are a family owned business so much of what and how we do what we do has a supportive and caring approach, much like family. We have many health and wellbeing practices to encourage healthy lifestyle choices, for example
Smoke Free Workplace
Voluntary Annual Flu Vaccination
Lunch and Learn Programme
MentorMe Programme
Company provided lunches to sit, chat, and unwind with fellow employees
Participation in company sponsored local social and sport events, for example Coleman & Greig Challenge, Special Olympics Australia, Ladies Encore Cup golf program and Parramatta Cycling Club.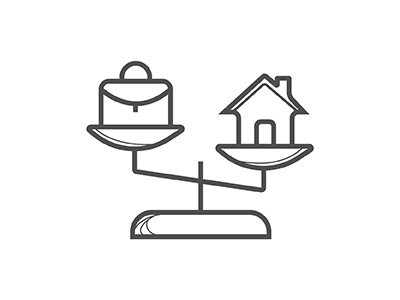 Work Life Balance
We are a 24 hour. 7 day per week retail business and we understand your life is 24 x 7 too. We try our best to be flexible on balancing your life to our business needs. Our positions can be full time, part time, and with varying start & finish times. We provide various leave options when you need time to juggle life, or to rest and recharge.
We are also advancing our technology usage which may open further opportunities for workplace flexibility.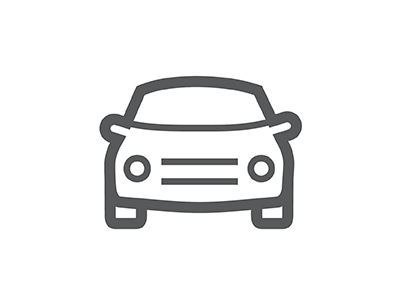 Experience Our Products
We want our employees to truly understand the innovation and performance behind the products and services that are at the heart of our business. To give employees the full Lexus experience we offer certain positions a fully maintained company vehicle inclusive of fuel that are changed over periodically as a benefit to their employment.
This is in addition to the Employee Vehicle Purchase Plan on new and used vehicles that offers flexible purchase packages. Employees may also have their vehicle serviced by one of our Lexus qualified Technicians, purchase parts and accessories.
Our Sales and Marketing team provides Employees with insights and information on new products and services as they drop into the market.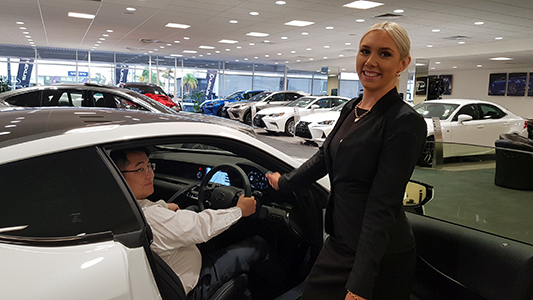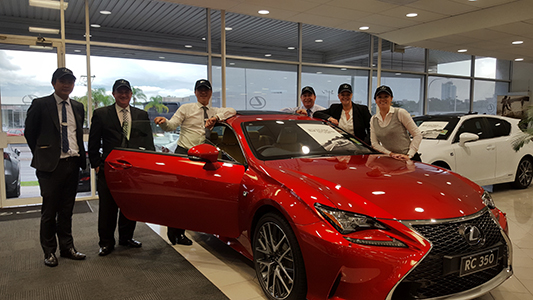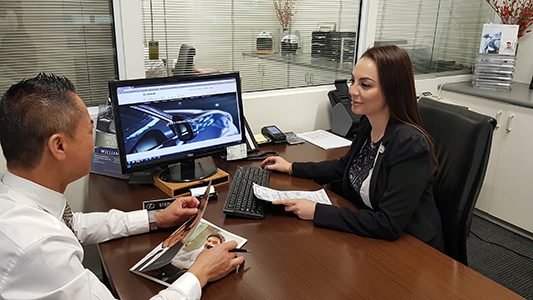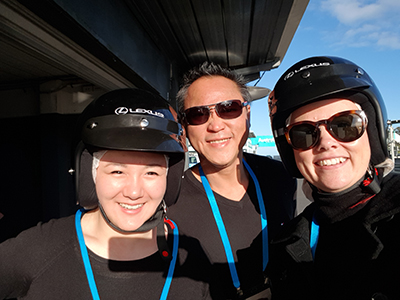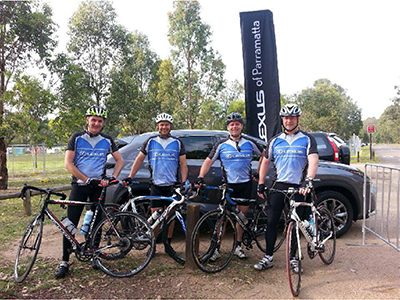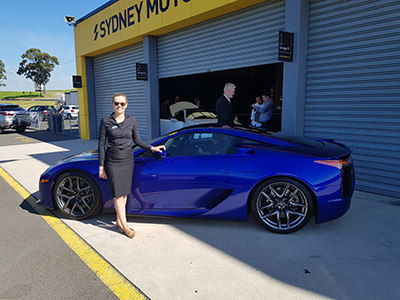 Get in touch with us