Careers at Lexus of Parramatta
At Lexus of Parramatta, we are committed to creating an amazing experience for all our guests and employees, and our team and craftsmanship of our vehicles are all essential ingredients to an amazing experience.
The opportunity to learn, grow, and develop as an individual is ever present. The breadth of positions at Lexus of Parramatta can see careers traverse from Guest Reception, Sales, Service, Finance and Insurance, Apprenticeships, Vehicle Drivers and Detailers, Technicians, Parts, Administration, Human Resources, Marketing, and Guest Experience. The positions and careers within car dealerships have evolved.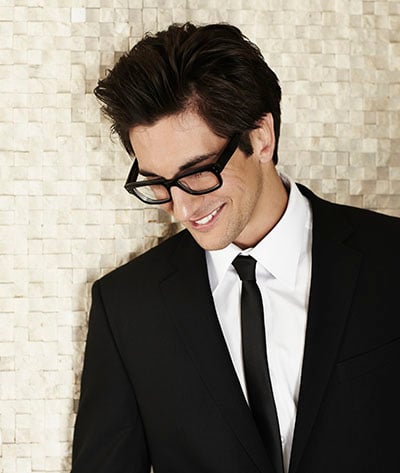 Current Positions Available
Aftermarket Sales Consultant
Are you passionate about luxury automobiles and exceptional customer service? Lexus of Parramatta invites you to be part of our prestigious team as an Aftermarket Sales Consultant. We are seeking a dynamic individual with a flair for luxury vehicles and a knack for enhancing the Lexus Experience. This role is from Monday to Friday only.
Key Responsibilities
Maintaining thorough product knowledge of accessories and vehicles.
Create opportunities to drive premium aftermarket accessories with our customers.
Deliver personalised product demonstrations and issue prompt quotes.
Cultivate strong customer relationships and exceed customer expectations.
Achieve sales targets and maintain high standards of service.
Must Have
Polished and corporate presentation.
Enthusiasm about luxury vehicles and accessories.
Exceptional interpersonal and communication skills.
Proven sales experience, preferably in automotive aftermarket.
In return, you will be trained throughout your career and work with a warm, friendly and successful team. Our brand speaks for itself and is synonymous with reliability and trust and we seek individuals who represent those attributes
Join us to elevate your career today!
Service Advisor / Warranty Clerk
We are currently seeking a motivated individual to join our growing Lexus service team.
About the role
The role will include all aspects of automotive administration including vehicle warranty claims, Service Advice, daily administration, debtors, and creditor processing. Some of the key accountabilities will include;
Providing outstanding service to our Lexus guests in particular with their automotive service needs
Keeping our guests informed of their service timings, cost & completion timing
Coordination of warranty claims
Processing warranty claims in line with individual manufacturers guidelines
Liaising with manufactures on warranty claims
General service area administration support including Reception support.
Required Skills and personal characteristics
Customer centric approach
Finely tunes listening skills and ability to keep an organised working approach
Demonstrated customer service skills ( hospitality background would be highly regarded)
Demonstrated problem solving skills and ability to think on the spot and identify potential issues as well as be able to suggest resolutions
Positive attitude with a willingness to learn
Be adaptable to change and motivated to do the best by the guest at all times
Experience in the retail motor industry would be highly regraded.
Our Lexus team are supportive, welcoming and well trained. Your professional development will continue throughout your time with us.
Join us to turbo charge your career!
Automotive Apprenticeships
Are you ready to rev up your career and become a part of one of the automotive industry's most iconic brands? We are looking for passionate individuals to embark on a thrilling journey as Automotive Technician Apprentice based in Parramatta.
Why Choose Us?
Lexus is renowned globally for their commitment to quality, innovation, and excellence. By joining our team, you will gain unparalleled access to cutting-edge technology, world-class training, and a culture of continuous improvement.
Your apprenticeship will provide hands-on experience and exposure to the latest automotive advancements, ensuring you are well-equipped for a successful career.
What We Offer:
Comprehensive Training: Learn from industry experts and experienced technicians. Our structured apprenticeship program covers a wide range of skills, including diagnostics, maintenance, repair, and customer service.
State-of-the-Art Facilities: Work in modern, well-equipped workshops that reflect our commitment to excellence.
Career Progression: Toyota & Lexus have a strong tradition of promoting from within. Your journey begins here, but the sky's the limit.
Competitive Compensation: Enjoy a competitive salary with opportunities for performance-based bonuses and incentives.
Employee Benefits: Access to a range of benefits, including health insurance, retirement plans, and employee discounts on Toyota and Lexus vehicles.
Commitment to Sustainability: Be a part of a company that is dedicated to reducing its environmental footprint through innovative technologies and practices. >Qualifications:
Passion for automotive technology
Enthusiasm for learning and problem-solving
High school diploma or equivalent
Valid driver's license
Strong work ethic and dedication to teamwork
​
Don't miss this chance to join the Lexus family and accelerate your career in the Automotive Industry. Your journey to becoming a world-class Automotive Technician starts here in Parramatta. APPLY NOW!
Sales Consultant
We require the services of a professional and experienced New Vehicles Sales Consultant with a track record in achieving sale targets and excellent customer relationship skills.
Reward for Effort = Retainer + Car Allowance + Excellent Commissions
Work a 10 Day Fortnight - Work/Life Balance
Be part of a great team
Lexus Luxury Vehicles - Experience Amazing
You must possess a good understanding of the current automotive market, have a minimum of two (2) years new vehicle sales experience working within a high-volume dealership. We are looking for someone who is enthusiastic, organised and self-motivated to achieve target, and always trying to exceed our Guest's (customer's) expectations. A high level of presentation, a friendly and co-operative personality with an assertive, professional can-do attitude displayed will assist you in success.
Strong verbal and written communication, negotiation and closing skills are essential. The attention to detail with the ability to provide accurate new vehicle quotations is a must. You will be a self-starter requiring minimal supervision. We are looking for someone who can deal with high volume sale pressure; possessing excellent organisational and time management skills. A current NSW motor vehicle driver's licence and ability to drive manual vehicles is essential.
Your salary package will reward target achievement. We are a progressive dealership with career opportunities for motivated and talented individuals including training and development to "turbo charge" your performance and achievement. We offer a supportive and friendly working environment as an equal employment employer providing a smoke free workplace.
If this work environment and position sounds like you, please forward your CV and apply below:
Service Technician
The Lexus journey begins in 1983, when a Japanese team of engineers, designers, and technicians were assigned a secret project that required them to reimagine luxury motoring. They were to set new standards of productions in order to build an ambitious new vehicle that would outshine the world's best. Lexus had no trouble promising quality and reliability - strong suits of its parent company Toyota. But finesse and style were seen by many critics of the then automotive industry as far fetched targets. But we proved them all wrong. Rather than justifying what sets us apart, we now celebrate it unapologetically - in every curve and edge of our vehicles. Our brave design joins exhilarating performance and imaginative technology to form the three main pillars of Lexus.
We are currently seeking a confident and ambitious individual to join our Lexus Service team.
We are a well-established business and Top Ten Lexus Australia Dealer. We have pride in our strong community ties and our complete range of guest services for the purchase or servicing of a luxury Lexus motor vehicles. Our team is focused on our continued growth and delivering a service that delights our guests.
The successful candidate will enjoy working in clean facilities and be part of a highly trained team and be rewarded by on going factory training, stable work environment, above award wages and commissions.
The responsibilities of the position are to deliver on:
Outstanding guest service in an environment where to 'think on your feet' is essential
Demonstrate exceptional communication skills (written and verbal)
Demonstrate exceptional technical skills, qualified to troubleshoot, diagnose, service and repair to our high quality standards.
To be success in the position you will need to:
Take pride in your work efforts and personal presentation
Be highly motivated, self-driven, and possess the ability to work autonomously and positively contribute to our team environment
Hold a valid and current NSW Motor Vehicle Drivers license
If you are ready to drive your career forward where your efforts are rewarded financially and have the qualities we seek, please send your application including your CV
WHAT DOES IT MEAN TO WORK AT LEXUS
Career Development
We are here to help all employees reach their full potential and build a career and future with us. We will focus on your needs for growth and development, alongside your drive and motivation, and our talent management strategy. We will provide you with the encouragement, opportunities, and all the tools you need to succeed. The rest is up to you!
Employee Benefits
Employee Vehicle Purchase Plan
Lunch and Learn Series
MentorMe Programme
Company funded lunches
Pre-Employment medical check-up
Attendance to Sponsored Company Community Events
Attendance to Lexus training, and events
Ongoing company training
Onsite employee car parking where possible
Code of Conduct
The company's expectations in terms of behaviour and performance of employees are set out in its Code of Conduct. The Code of Conduct forms part of your employment when joining us.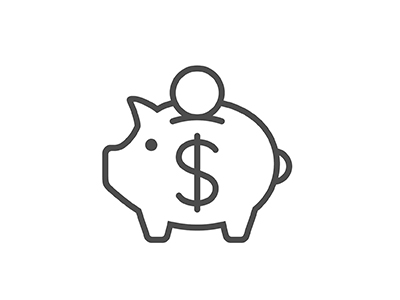 Financial Security
We do this through competitive fixed and variable remuneration, SGC superannuation, and numerous additional company provided benefits, offering an attractive remuneration package.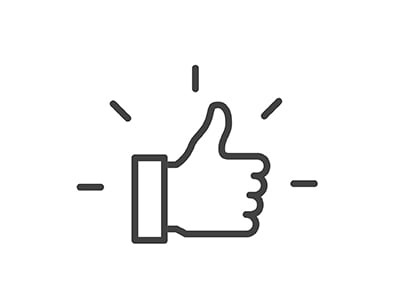 Recognition
Recognition of performance is designed to recognise the great work of our employees. Great performance each and every day improves our company, provides a great guest experience, and the enhances the enjoyment of your work day. Recognition is both formal or informal and recognises both employee behaviour and performance. Both are equally important to us.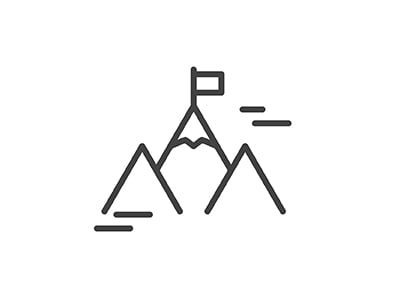 Reward For Performance
Our remuneration is developed to compensate and reward great performance. It may be made up of fixed or variable remuneration that is set by legislation or the company. When rewarding performance, the performance level and behaviours demonstrated by employees that are consistent with Lexus values are those that make up great performance.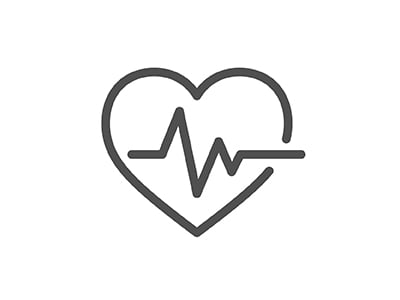 Health & Wellbeing
We are a family owned business so much of what and how we do what we do has a supportive and caring approach, much like family. We have many health and wellbeing practices to encourage healthy lifestyle choices, for example
Smoke Free Workplace
Voluntary Annual Flu Vaccination
Lunch and Learn Programme
MentorMe Programme
Company provided lunches to sit, chat, and unwind with fellow employees
Participation in company sponsored local social and sport events, for example Coleman & Greig Challenge, Special Olympics Australia, Ladies Encore Cup golf program and Parramatta Cycling Club.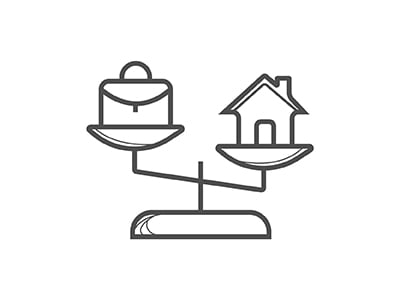 Work Life Balance
We are a 24 hour. 7 day per week retail business and we understand your life is 24 x 7 too. We try our best to be flexible on balancing your life to our business needs. Our positions can be full time, part time, and with varying start & finish times. We provide various leave options when you need time to juggle life, or to rest and recharge.
We are also advancing our technology usage which may open further opportunities for workplace flexibility.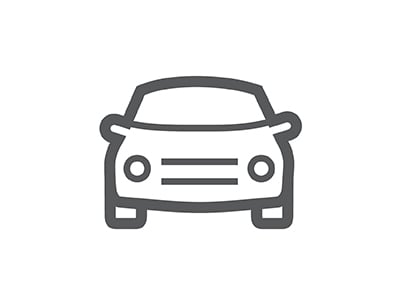 Experience Our Products
We want our employees to truly understand the innovation and performance behind the products and services that are at the heart of our business. To give employees the full Lexus experience we offer certain positions a fully maintained company vehicle inclusive of fuel that are changed over periodically as a benefit to their employment.
This is in addition to the Employee Vehicle Purchase Plan on new and used vehicles that offers flexible purchase packages. Employees may also have their vehicle serviced by one of our Lexus qualified Technicians, purchase parts and accessories.
Our Sales and Marketing team provides Employees with insights and information on new products and services as they drop into the market.