The Lexus of Parramatta Experience
Lexus create luxury vehicles in which our customers will experience amazing on every drive. To experience amazing is Lexus's unique invitation to you. But the Lexus experience is more than the car - it's more than the drive. At Lexus of Paramatta, your experience begins even before your first contact with us. We've prepared for your inquiry; we've anticipated your arrival. We've considered your comfort and, most importantly, your time, all in order to deliver exceptional, memorable service. The Lexus of Parramatta experience reaches beyond the standard service principals of a commercial transaction. Lexus culture is underpinned by heartfelt service - it's all about you. From the café at our Parramatta dealership, to our new Lexus display at Castle Towers in Castle Hill, giving and luxury are woven into every Lexus experience.
Lexus Culture of Service
Lexus culture was born out of the Japanese service tradition of Omotenashi. Its core principles are anticipation, selflessness, and sincerity. It's a tradition of giving that Lexus of Parramatta is proud to share with its customers. It's our point of difference – it's the reason our customers return, and the reason why people choose Lexus.
When you purchase a Lexus it's the beginning of a relationship. Our relationship continues throughout the life of your vehicle from delivery to servicing, from your first Lexus, to the next, and the next one after that.
Our Encore customers understand the true nature of premium service. As we say at Lexus, "your time is our priority" and we strive to deliver effortless vehicle management. Encore is the epitome of the Lexus lifestyle. Service your Lexus with us, and enjoy a service loan car – effortless. A complimentary wash and vacuum add the finishing touches. Platinum members can take advantage of our partnerships. Do you like the sound of valet parking at Westfield? With Encore and your Luxury Lexus comes the luxury of time.
With every moment you share with Lexus of Parramatta you'll understand why our customers depend on and trust us, from vehicle servicing to a new car delivery, or a friendly coffee at our café.
Lexus and Coffee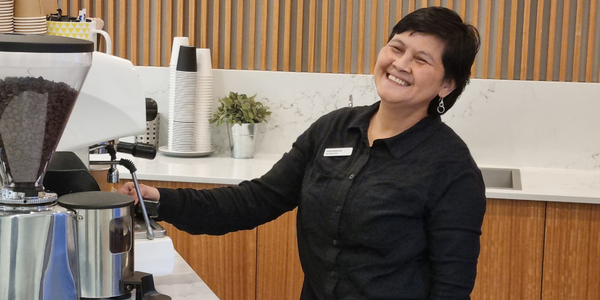 It's a privilege for us to engage with our customers and make every interaction special. Violet is our barista at the Parramatta dealership café. She knows when you've got time for a chat, and when your schedule is pressing. She also knows how to make your coffee just how you like it.
Violet crafts your coffee with a smile, and she places the same attention to detail with your brew as every Lexus technician, engineer, designer, and craftsman does with your Lexus. The Lexus of Parramatta experience, as with everything Lexus, is founded on attention to detail.
And while the small things matter, we're also full of big ideas and innovation. In our newest initiative to connect with our customers, we've taken Lexus of Parramatta to Castle Towers in Castle Hill. You can now shop for Lexus…while you're shopping.
Lexus of Parramatta Castle Hill Display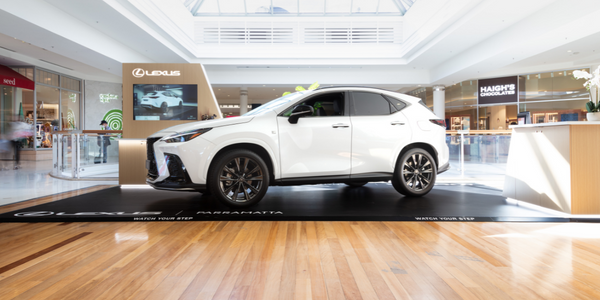 Castle Towers Shopping centre at Castle Hill is famous for its luxury boutique shopping. With clear synergies between Castle Towers and Lexus of Parramatta, we've partnered to create a Lexus virtual showroom for our customers to enjoy a modern and innovative buying experience.
Lexus is now where you live – we're where you shop. Convenience meets luxury in a stylish virtual showroom, where you can explore the full range of Lexus vehicles, crafting your next Lexus while immersed in a complete luxury brand-experience.
Call it a stroke of good fortune or call it good management, but our Castle Towers virtual showroom is located right in between Endota Spa, Myers, and the delectable Haigh's Chocolates. Buying a new Lexus? Visit our Castle Towers display and treat yourself to a luxury day out. What could be better? A new Lexus, some pampering, and a little gift shopping – perfect.


Lexus Gifts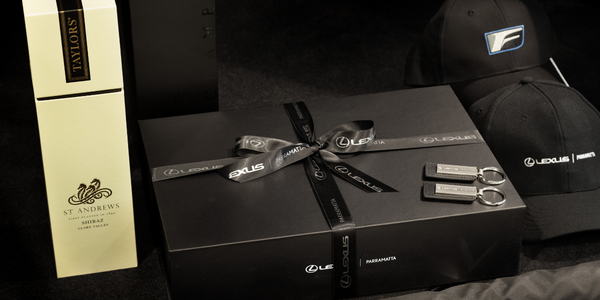 At Lexus of Parramatta the gifts are for you. We know you'll agree when we say that taking delivery of your new Lexus is a momentous occasion worthy of celebration. With each new Lexus delivery, our customers will receive a special gift to mark the event. A beautifully packaged and personalised hamper filled with a wonderful selection of gourmet products and caps off the delivery experience.
It's a gift symbolic of our commitment to you. The small things matter, the details are important. Giving is what you can expect from us, for the life of your vehicle and the next.


Lexus of Parramatta Delivery Bay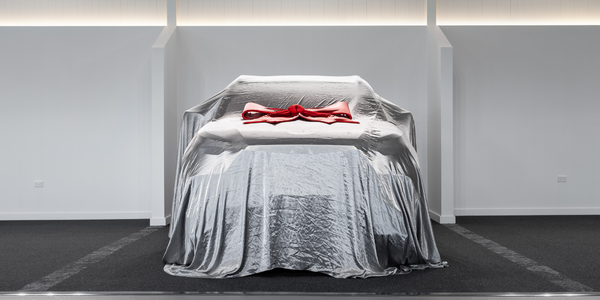 Taking delivery of your new Lexus is an extraordinary day. The Lexus lifestyle is a reflection of all you have achieved. At Lexus of Parramatta, we celebrate the moment from one of our six dedicated delivery bays. Complete with a giant red bow and personalised reveal sheet, it's our way of gift wrapping the moment. Relax in comfort and enjoy the reveal from our guest lounge. It's an experience to savour.
At Lexus of Parramatta we welcome the opportunity to introduce you to the Lexus lifestyle. We're committed to you and your Lexus, and we're committed to ensuring that giving and luxury underscores every Lexus of Parramatta experience. Call us on 1300 584 013 and experience amazing.