The Evolution of The Lexus LX Luxury SUV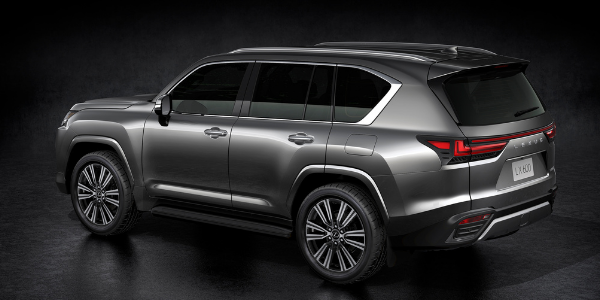 The eagerly awaited fourth generation Lexus LX SUV arrives in Australian Lexus showrooms this April 2022. The all new flagship LX delivers breathtaking presence and luxury refinement, where futuristic driver centred technologies combine seamlessly with next-level off-road capabilities. In an all new luxury LX, you're equipped for the wild, yet elegantly dressed in street-wise sophistication. At Lexus, off-road adventure has been completely reimagined.
With the new generation LX imminent, it's a pertinent time to reflect on the LX journey. A ground-breaking vehicle such as this doesn't simply appear, it evolves. And Lexus LX history tells of a vision for the future that would be realised through the strength of its beginnings.
The LX 450. Lexus Luxury on a Proven Platform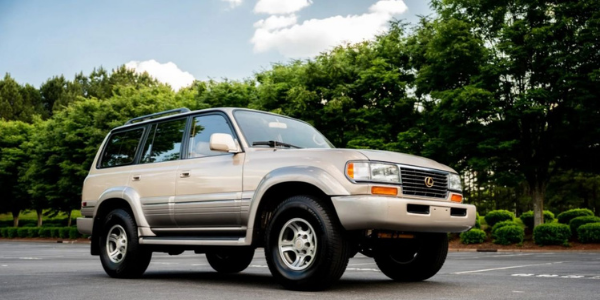 The first Lexus Luxury SUV arrived in showrooms in 1996. Born of a blend of pragmatism and creative vision, the powerful and refined LX 450 would be Lexus' first volley into the SUV market. The proven and world famous Landcruiser 80 series provided the perfect platform for Lexus to showcase their brand of SUV motoring luxury.
Beneath a unique Lexus grill and decorative side panelling, outwardly, the LX 450 revealed its Cruiser DNA. It was also apparent in the 4.5-litre, 215 hp petrol engine, capable of driving solid front and rear axles into the most demanding off-road terrain.
Generation one gained immediate popularity for its blend of performance, capability, and luxurious comfort, and it paved the way for even greater market interest in generation two.
A New SUV Experience for a New Millenia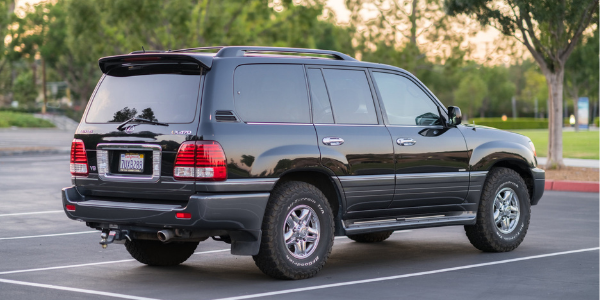 The generation 2 LX 470 commenced sales in 1998 and would continue with two iterations until 2007. Continuing with the same platform principal, Lexus distinction was becoming apparent with a unique forward facia, headlight arrangement, new grill, and wheels. With the new 4.7-litre V8 engine, power increased to 230 hp with 445 Nm of torque. The live front axel was upgraded to independent front suspension, significantly increasing road handling, and driving comfort.
Advanced features such as adaptable variable suspension and adjustable height control delivered drivers all new levels of command, on-road and off. Leather seats, and wood panelling highlights progressed the luxurious cabin feel, and an array of airbags enhanced driver and passenger safety.
Generation two saw the introduction of the Mark Levinson 11-speaker sound system. Coupled with the optional DVD Rear-Seat Entertainment System (RSES), Lexus was demonstrating a clear focus on cabin ambiance, and entertainment variety. Bluetooth was also now included starting a new age of SUV connectivity.
By 2007, engine power had increased to 275 horse power. Coupled with the new 5 speed gearbox, towing up to 2.9 tonnes was now effortless, delivering drivers all new levels of access.
Generation Three. Clearly Distinct and even More Powerful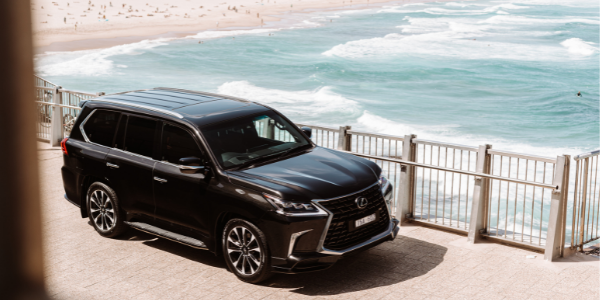 Now with 383 hp and 546 Nm of torque, the LX 570 is capable of towing 3,900kg. A new six-speed sequential-shift automatic transmission is enhanced by all-new levels of off-road capability due to the inclusion of a Torsen center differential, for increased traction in the toughest of off-road conditions.
Multi terrain Anti-Lock braking increased offroad safety, where crawl control and Hill-Start Assist Control delivered outstanding driver authority over steep hills, either up or down, in forward or reverse. 20-inch wheels were standard, with the front and rear facia adopting a look of presence, strength, and determination - a through line, that's clearly made its way to generation four.
An 8-inch high-resolution VGA display highlighted a shift to more advanced driver/vehicle interface. 10 airbags in total ensured passenger and driver safety, with the options of the Pre-Collision System (PCS) and Dynamic Radar Cruise Control heralding the beginning of new advanced safety system technologies that would soon become standard in many Lexus vehicles.
Discover the New Lexus LX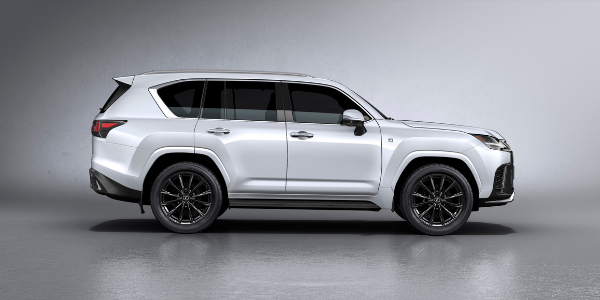 The Japanese word 'Tazuna' is derived from the 'reins' used to control horses. While Tazuna refers to the Human-Centered Philosophy that informs the cabin and cockpit experience, the all-new Lexus LX SUV is a vehicle of which every feature invites you to take the reins.
With two models, the LX600 and LX500d, the range has expanded to include more variants than ever before including the F Sport, Sports Luxury and Ultra Luxury VIP variants. The F Sport includes advanced technological features that elevate the driving experience. The VIP luxury variants focus on interior refinements, comfort, and luxury appointments. The Sports Luxury takes elements of both for the perfect balance.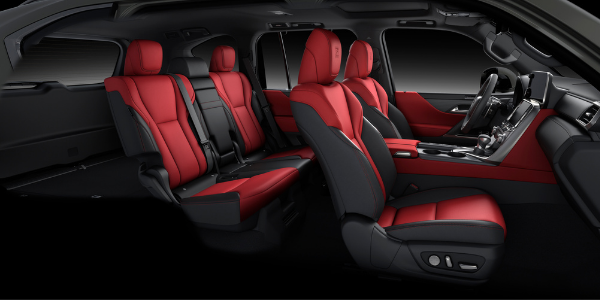 The L600 is equipped with a V6 twin turbo 305kW/650Nm 3.5-litre petrol engine. The 500d is powered by a 227kW/700Nm 3.3-litre diesel. An advanced 10 speed automatic gear box converts the engine power with effortless and seamless transitions either automatically, or via the transmission paddle shifters.
Cabin ambiance begins with state-of-the-art Mark Levinson sound, while heated seats arrest the winter chills. The touch screen managed climate control keeps the temperatures perfect in your space, with ceiling-mounted vents delivering zone-precise air flow. For ultimate luxury and seamless systems management, the VIP variant, with is two rear driver-style seats, has its own touch screen providing controls for the reclining seats, ottoman, and climate zones, in a truly first class cabin experience.
Dual screen displays including a 12.3 high definition screen and lower mounted 7 inch screen, giving unrivalled access and control of all vehicle systems, seamlessly, with just a touch. Adventurers will appreciate the off-road Multi-Terrain Select graphically displayed on-screen. Configure your LX at the touch of a button for Dirt, Sand, Mud, Deep Snow or Rock. Alternatively, let the vehicle's intuitive systems decide the driving mode for you, be it in low range or Hi-4.
Whether your vehicle passions are inspired by opulent appointments, or the spirit of go-anywhere off-road adventure, the all new LX is luxury that knows no limits.
It's time to register your interest in a
new LX
at Lexus of Parramatta. You can register here, or call our team on
1300 584 013
to learn more.