Lexus - Your Winter Getaway Car
Take any road trip in your Lexus and you know you'll experience amazing. Be it a Spring drive, a Summer sands adventure, or a lazy Autumn cruise through leafy avenues, your Lexus is a car for all seasons. But when the mercury drops, and the scarfs come out, Lexus is your perfect winter getaway car.
Cocooned in bespoke luxury, a Lexus cabin is appointed with unparalleled winter warmth and comfort for all. For the driver, the press of a button engages sophisticated winter driving systems. These systems instantly set up the vehicle so you can navigate snow, ice, and slippery wet conditions safely, and with the confidence of control.
Let's examine why the Lexus is the ultimate winter getaway car.
Every Lexus Cabin is Winter Savvy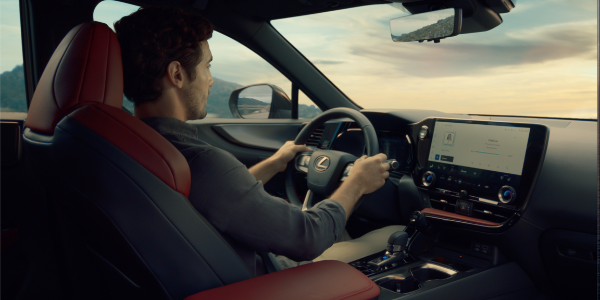 The snow is falling and it's time to hit the slopes. Nothing says winter adventure like a Lexus NX or RX SUV. The all new NX is ideal for young families or couples on the go. With the RX, the 7 seat variant allows you take family and friends for a memorable group experience.
For both the LX and RX, leather accented heated and ventilated front seats ward off the winter chills. Dual-zone Air Conditioning with Lexus Climate Concierge provides refined adjustment allowing each occupant to temper the warmth to their preference. Choose the Sports Luxury, and you have the luxury feel of a heated steering wheel.
For those heading off road, the flagship LX knows no boundaries to winter access and luxurious comfort. Occupants enjoy the ultimate in interior climate refinement and adjustment. 4 zone auto climate control with Nano X Air Conditioning, is controlled via a 7" touch screen, with a separate control panel provided for rear seat passengers.
Heated driver and front passenger seats are standard, with the F Sport and Sports Luxury variants providing heated seats in the second row also. Sports Luxury owners have the added benefit of a heated steering wheel.
An escape to a snow-bound mountain chalet is a journey of dreams in the flagship Lexus LS. Takumi crafted interiors create an oasis of warmth even before you turn on Lexus climate concierge.
When engaged, the 4-zone independent temperature control regulates the air temperature in concert with the seat heaters and ventilation. There's a climate for every occupant, however, S-Flow control intelligently identifies vacant seats, adjusting flows for better fuel economy.
Of course, the driver benefits from steering wheel heating, but it's the sophisticated winter driving technologies that provide the driver with unique winter driving controls.
Lexus Winter Drive Technology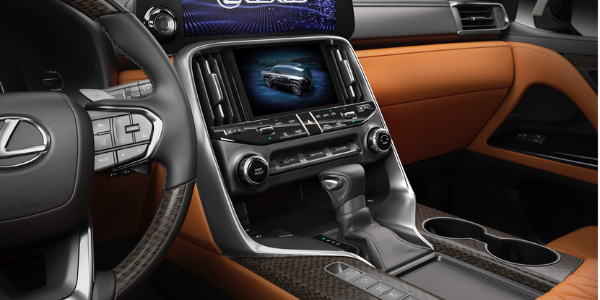 For those who frequent the snow and other difficult driving environments, you may wish to consider the benefits of all-wheel drive. Lexus advanced all-wheel drive technology delivers drivers the ultimate on and off road handling in the most slippery and challenging driving conditions.
While all-wheel drive offers a premium handling experience, all Lexus vehicles feature technologies that enhance performance and safety in difficult conditions. For example, Safety Sense, while delivering all season safety benefits, increases safety for drivers highly focussed on driving basics in difficult winter conditions.
Pedestrian detection, road sign assist, and frontal collision alerts provide significant back-up for a driver dealing with slippery roads and poor visibility. With tyre pressures critical on ice and snow, tire pressure warnings (TPMS) on the RX, LS, and LX, (and others) can be the difference between a safe journey or significant incident.
In the case of a significant incident, Lexus Connected Services reaches all-new levels of safety. In snowy sub-zero conditions, emergency service attendance at an accident site becomes critical. With heating disabled, and communications not possible, exposure becomes a significant risk. With Lexus Connected Services, an airbag deployment triggers an emergency alert with your GPS coordinates. Emergency services can be dispatched immediately, knowing exactly where to go. Time is of the essence in these circumstances, and Lexus offers peace of mind.
Ultimately, Lexus uses technology to mitigate incidents, and the ECT or Electronic Control Transmission, provides driving modes that enhance performance and safety in snow, ice, and slippery conditions.
Snow Mode
Some Lexus models have a feature called snow mode. Models include the NX, RX, LX and LS. Snow mode is accessed via the ECT switch which is located near the gear stick or steering column, depending on the model. In snow mode, gears are shifted earlier and change at lower revs. This removes significant torque from the wheels and avoids traction loss.
In snow mode, throttle response is reduced to mitigate wheel spin (loss of traction). Traction can be lost quickly in slippery conditions with sudden and heavy throttle increases. Your Lexus will assist you with controlled, dampened acceleration when conditions are slippery.
Snow mode will also engage brake lock prevention. When you're brakes are locked, you cannot steer your vehicle. Deploying the brakes hard and suddenly on ice and other slippery surfaces can instigate wheel lock and skidding. When braking in slippery conditions, Lexus assists you to slow your vehicle quickly while remaining in control.
Driving to Conditions
Snow mode, plus a suit of safety and handling technologies ensure all Lexus vehicles from the RX350 to the flagship LX and LS, handle superbly in the snow.
It's important to note, however, that the sophisticated Lexus technology supports the driver. It's critical that drivers employs driving techniques suitable for slippery conditions. This includes reducing overall speed, allowing greater distances between you and the vehicle in front, and anticipating the lateral movement of corners, slowing to appropriate speeds on approach, and applying gentle acceleration on departure.
Its Time for a Winter Getaway Service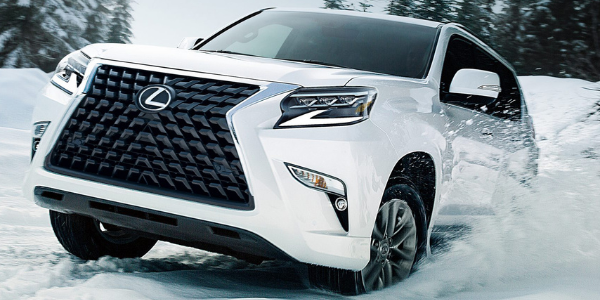 Winter conditions can put extra demands on your vehicle. A winter service is always prudent to ensure all systems are performing at peak. Lexus expert technicians will check tyres, oils, brakes, wiper blades, brakes, and batteries, so your winter road trip comes with peace of mind.
It's easy to forget seemingly insignificant things like wiper blades, but their importance is significantly amplified in poor weather. Consider a winter service a standard precursor to your Lexus winter getaways.
Lexus of Parramatta invites you to experience amazing with a winter test drive of your favourite Lexus. Call us on 1300 584 013 so you can travel to the slopes in your brand new Lexus. For those about to take a Lexus winter getaway, call the service centre on 1300 568 532 to book your pre-getaway service.