Why Choose Crafted Edition SUVs?
What is The Lexus Crafted Edition?
At Lexus, we strive to capture the emotions and anticipate the needs of our guests. And our newly crafted edition SUV's take this ambition to the next level. Crafted for discovery and adventure, our Crafted Edition SUVs blend Takumi Craftsmanship with technology and performance – our commitment to uncompromising design and innovation.
Discover the new Crafted Edition SUVs and explore how Lexus continues to push the boundaries of luxury experiences. Through our Crafted Editions, Lexus brings premium features and bespoke enhancements to a wider range of our SUV range, showcasing the essence of luxury lifestyle, the Crafted Edition SUV's are available with a complimentary membership to Encore Platinum*, our premium and exclusive owner benefits program.
Later we will explore more on our premium owner benefits program, available for a limited time on the UX, NX and RX Crafted Edition models.
Lexus UX Crafted Edition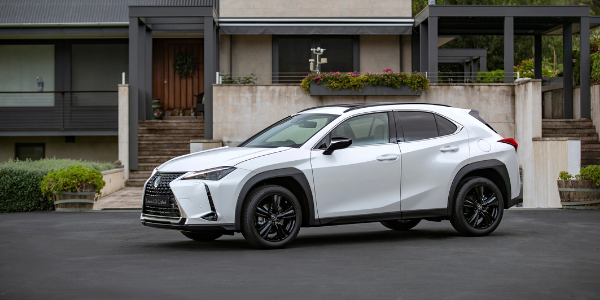 The UX Crafted Edition offers a suite of upgrades and features crafted as a special edition of the Lexus UX 200.
Every detail of the UX Crafted Edition has been curated with great care, from unique finishes like, exclusive Black18-inch Alloy Wheels, Black NuLuxe Seats with unique blue highlights and striking Black Exterior Accents. To leading edge technology like; Head Up Display, Smart Key Card, Moonroof and Front Door Courtesy Illumination.
As standard, the Lexus UX features advanced safety features such as Pre-Collision Safety System, Lane Trace Assist and Road Sign Assist. And the latest technology features like, Apple CarPlay® and Android Auto™⁷.
Lexus NX Crafted Edition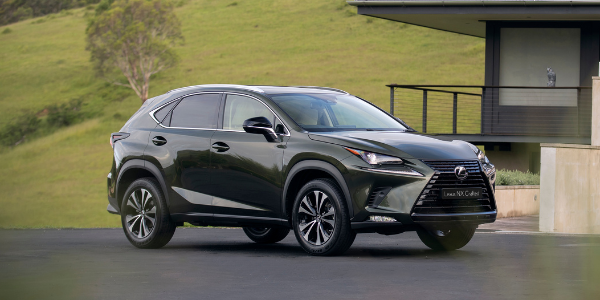 The NX Crafted Edition has been crafted for functionality, luxury, and design. With added Panoramic View Monitor, Smart Key Card, unique 18-inch Alloy Wheels, Black Exterior Accents, and Illuminated Scuff Plates.
The Lexus NX is also well-heeled with advanced safety features like Pre-Collision Safety System, Blind Spot Monitor with Rear Crossing Traffic Alert, and Lane Tracing Assist (LTA) as standard. The NX also has the latest compatibility with Apple CarPlay® and Android Auto™⁷ giving you access to your schedule, preferred routes, and favourite playlists.
Strictly limited stock is available in the petrol NX 300 2WD, NX 300 AWD, and self-charging hybrid NX 300h 2WD and NX 300h AWD.
Lexus RX Crafted Edition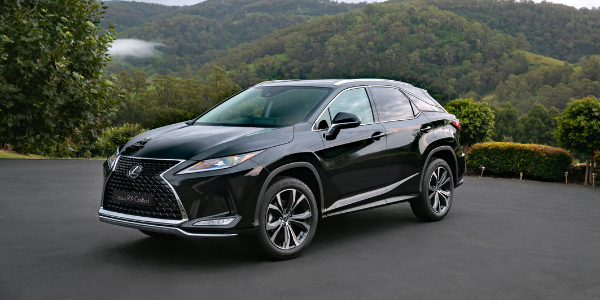 Similar to the UX and NX Crafted Editions, the RX is crafted for functionality, technology, luxury and comfort. With interior enhancements including Moonroof, Front Door Courtesy Illumination Lamps and striking Black Exterior Accents with 20-inch Alloy Wheels.
The RX also comes standard with all the latest technology and world class safety features designed to help you and your passengers arrive at your destination safely.
Available in the RX 300 2.0 litre turbo engine and RX 350 3.5 litre petrol engine, with strictly limited stock available.
Which Crafted Edition is best suited for you? Speak with our team who have expert knowledge and years of Lexus experience to match you with a Crafted SUV to suit you and your lifestyle.