Lexus Electrified Vision: Driving Reimagined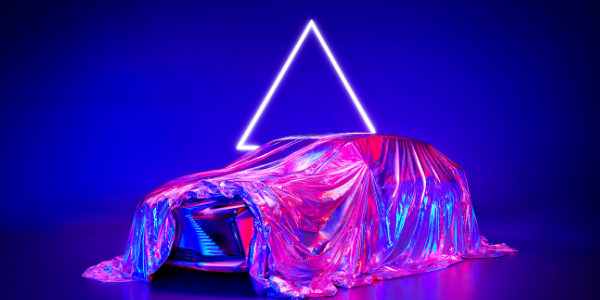 With the recent Australian release of the UX 300e, the first all-electric vehicle, our guests are already driving the future today. The ground-breaking UX 300e is soon to be joined by the NX 450h+. Arriving at Lexus of Paramatta showrooms in late February 2022, the NX 450h+ is the first Lexus plug-in hybrid electric vehicle.
The recent unveiling of the stunning Lexus LF-Z all-electric concept vehicle is driving tremendous anticipation of what is soon to be realised. The LF-Z broadcasts design features we can expect to see in the new generation of Lexus Electric Vehicles.
The all-electric RZ 450e sports car is due for its Australian unveiling in 2022. While Lexus are still keeping many of the RZ details under wraps, guests can expect to see more than a hint of LF-Z characteristics in the new RZ. The electric line-up also includes the LC 500 sports car with an all-new coupe and roadster forecast for 2025.
Lexus guests can select a Lexus hybrid electric vehicle (HEV), an all-electric vehicle (BEV), and soon, a plug-in hybrid electric vehicle (PHEV). This is just the beginning of a host of firsts planned to 2025, with plans to be all-electric by 2035.
Lexus UX 300e
The all-new all-electric Lexus UX 300e Luxury is available now at Lexus of Paramatta starting at $80,672 driveaway, with the Sports Luxury starting at $88,877 driveaway. With a purchase of the UX 300e, customers will enjoy the inclusion of complimentary Encore Owner Benefits, 3 years of complimentary charging at any Chargefox station, as well as the installation of an AC charging station at your home.
The UX 300e will travel 360 exhaust-free kilometres on a single charge, allowing carbon-conscious drivers the opportunity to mitigate carbon footprints inherent in daily commutes. You can drive to conditions or be taken by the mood selecting between Eco, Normal & Sport drive modes.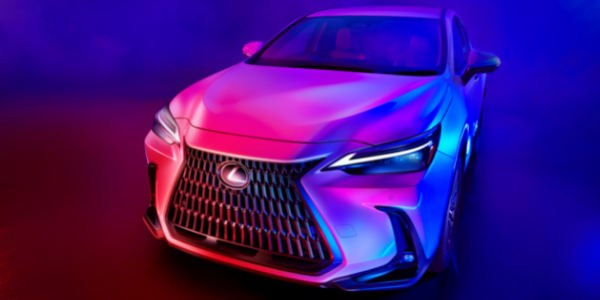 Charging at home is easy, with an AC charge taking 6.5 hours. For highway drives, take an 80 minute lunch break, and by the time you've finished coffee and a panini, your UX is charged and ready to grace the roads.
Take your next step into the future, and Build and Price your Lexus UX 300e today.
Lexus NX 450H+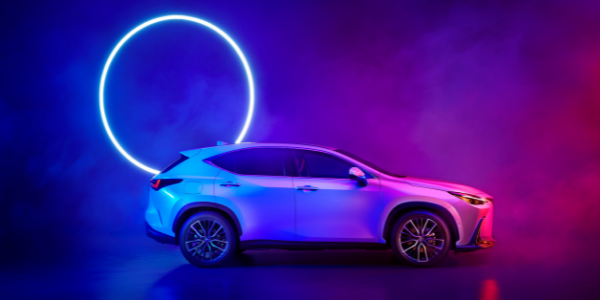 The all-new Lexus NX 450h+ is the first Lexus with a Plug-in Hybrid Electric Vehicle (PHEV) powertrain. A 2.5-litre petrol engine works in concert with front and rear 18.1kWh lithium-ion battery-powered electric motors, delivering an astonishing fuel economy of 1.3 litres per 100 kilometres. The battery pack provides enough charge to power the vehicle on battery only for 87km, which is more than enough for the average daily commute.
Drivers can select from multiple hybrid and EV driving modes that best suit the moment. For example, in EV (electric only) mode, the vehicle is powered by the electric motors alone, regardless of full acceleration.
In Auto EV/HV mode, the petrol engine will engage as power demands are made via the accelerator, such as climbing steep hills or overtaking on the highway. Drivers can also select HV mode for balanced electric/petrol performance, or Battery-charging mode, all via the touch of a button. With the plug-in option, drivers can connect to their AC electrical power at home, recharging overnight, ready for emission-free driving in the morning.
The NX 450h+ keeps you, your passengers, and other road users safe with Lexus Safety Systems+. Featuring intuitive systems such as Pre Collision, and Safe Exit Assist, drivers can now update to the latest safety software while driving, using the wirelesses Data Communication Module.
This phenomenal technology is housed in a body that combines aesthetics and purpose. The new and striking design has a refined sports character, as critical to aerodynamics and stability, as it is stunning to the eye. Drivers will enjoy the convenience of a hands-free power back door and E-Latch technology, which completely reimagines how we enter and exit a vehicle.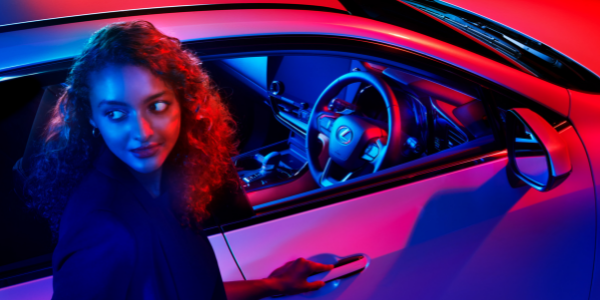 Frugal fuel consumption and negligible to zero emissions have not compromised performance. On the contrary, the 227kW engine delivers breathtaking acceleration power of zero to 100km/h in 6.3 seconds. Lexus Australia Chief Executive Scott Thompson summed it up beautifully, "The NX 450h+ represents both a performance high watermark and a low emissions benchmark… reaffirming the Lexus commitment to luxury vehicles that are fun to drive and efficient."
Lexus RZ 450e - Fully Electric Sports Car Coming Soon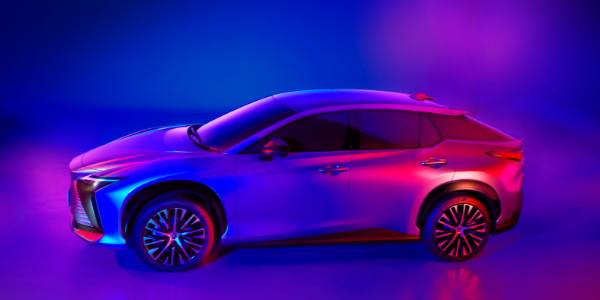 Australians can expect to see the all-electric RZ450e (BEV) in 2023. While the electric future is certainly low emissions, it's also fast, powerful, and luxurious. With RZ specifics still yet to be confirmed, the RZ is expected to deliver a range of 500 and 600 kilometres on a single charge. In true sports car fashion, acceleration figures are projected to be breathtaking.
The RZ 450e will have the Direct 4 system which is a new all-wheel-drive technology, using variable power and torque to individually control each wheel for optimal weight distribution and traction.
LF-Z - Concept Sports Vehicle and the Future of Sports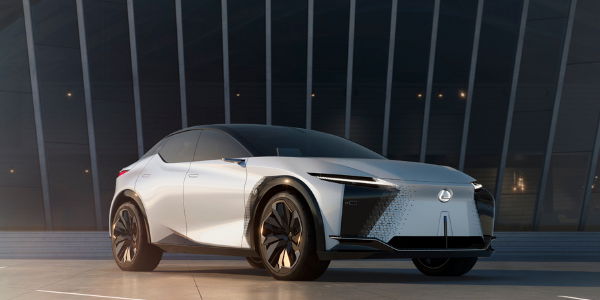 LF-Z (BEV) concept sports vehicle is expected to be realized in 2025. Introduced at the Melbourne cup in 2021, the LF-Z projects more than a few hints as to what customers can expect when the RZ 450e is unveiled in Australia in 2022.
The LF-Z (BEV) concept sports vehicle delivers a 600km cruising range on a single charge, combined with 400kW of power (200kW per motor) and 700Nm of torque that delivers acceleration of ZERO to 100km/h in 3.0 seconds. Astonishing power for zero emissions.
The DIRECT4 system combines with the Lexus Driving Signature which generates a connected feeling between braking, steering, and acceleration.
The LF-Z is an acknowledgment that a vehicle should integrate with and reflect our lifestyle. It achieves this with an enhanced human-machine connection, for a seamless relationship between the driver, vehicle, the open road, and importantly, our environment.

Prepare to embrace a new way of driving. To share in the Lexus electric vision, get in touch with the team at Lexus of Paramatta. Contact us on 1300 584 013 to register your interest in the NX450h+, or you can experience by test driving the UX 300e.